Every 10 seconds, a Lister home grows
18 februari 2022
How much wood is needed to build one Lister home? Where does the wood come from? And is enough wood available to build these homes? The Lister team regularly receives questions about the wood we use for our innovative building system. We have listed the answers to the most frequently asked questions, and have included some facts and figures.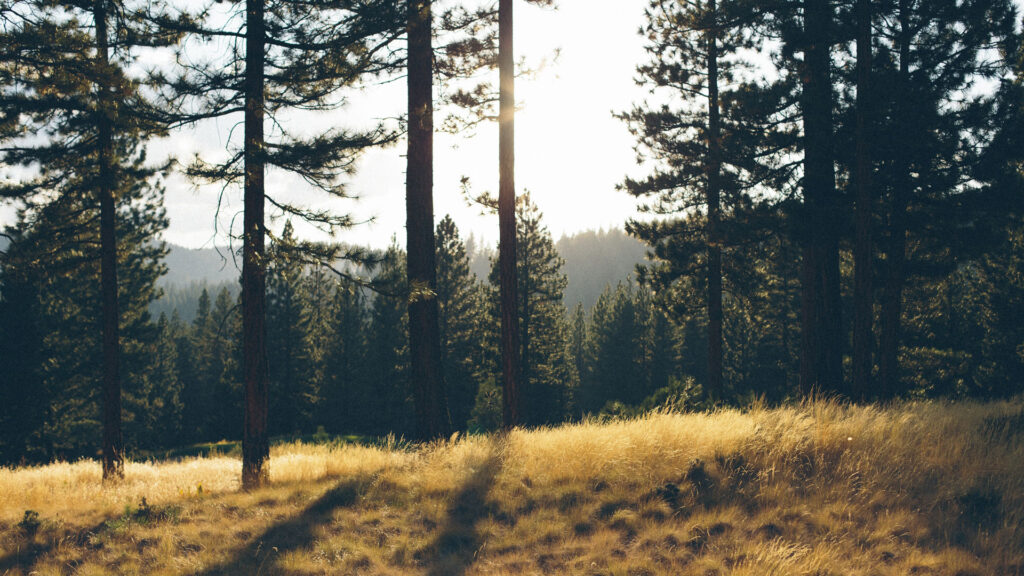 1. What is the origin of the wood that Lister uses?
Lister has a partnership with CLT-S and Stora Enso. Stora Enso is the largest and most professional forestry and wood/paper production company in Europe. Stora Enso is also one of the largest European players in the field of mass timber. These partners guarantee a security of supply, maintain a high quality standard and promote sustainable forest management practices.
Overall, more than enough wood grows in forests throughout Europe to build homes, and Stora Enso has a large surface area available to scale up to wood-based housing. Some numbers:
Stora Enso manages around 2.4 million hectares of forests.
Of these managed forests, 1.4 million hectares are located in Sweden.
The production capacity is about 5.3 million m³ of wood products per year.
In 2022, a production capacity of approximately 350,000 m³ is expected to be used for CLT.
In addition, sustainable forest management and the planting of new trees are a top priority. The forests grow year after year!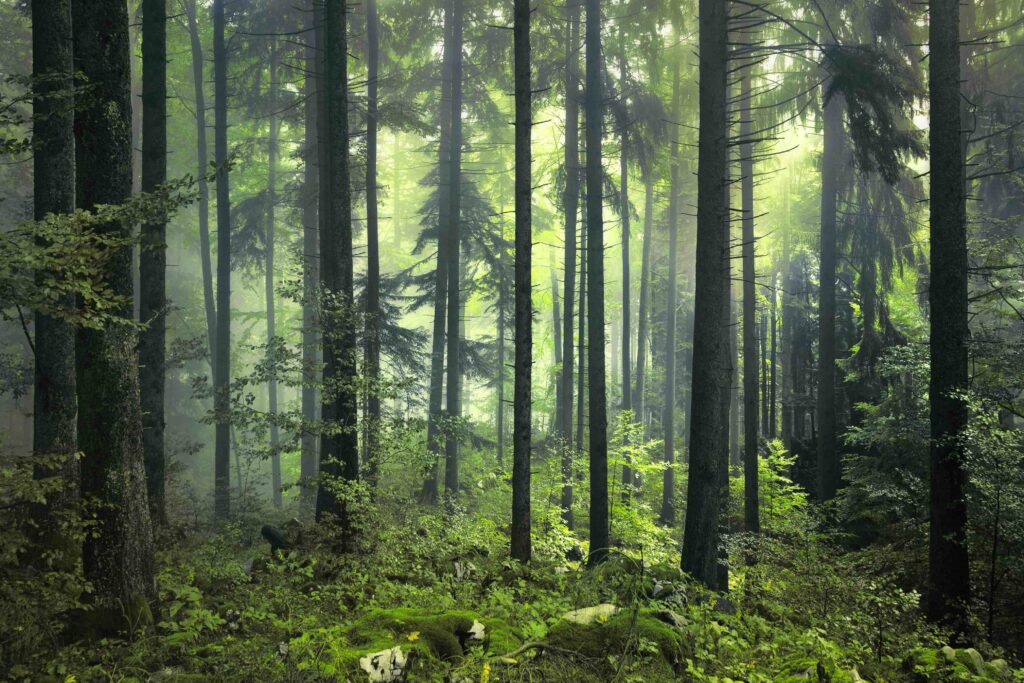 2. How is Lister committed to sustainable forestry?
Stora Enso and CLT-S, Lister's exclusive suppliers, are fully committed to supply certified mass timber and adhere to sustainable forest management practices. This means that CO2 storage, water storage, good quality of soil and biodiversity are guaranteed. For a complete overview of all sustainability objectives and results of Stora Enso, we refer to their extensive Sustainability Report 2020.
In addition, Lister Buildings supports scientific research into sustainable forestry practices. Lister provides financial support to Prof. Gert-Jan Nabuurs of Wageningen University and PhD researcher Marco Patacca, for their research into making European production forests more climate-proof (Climate Smart Forestry).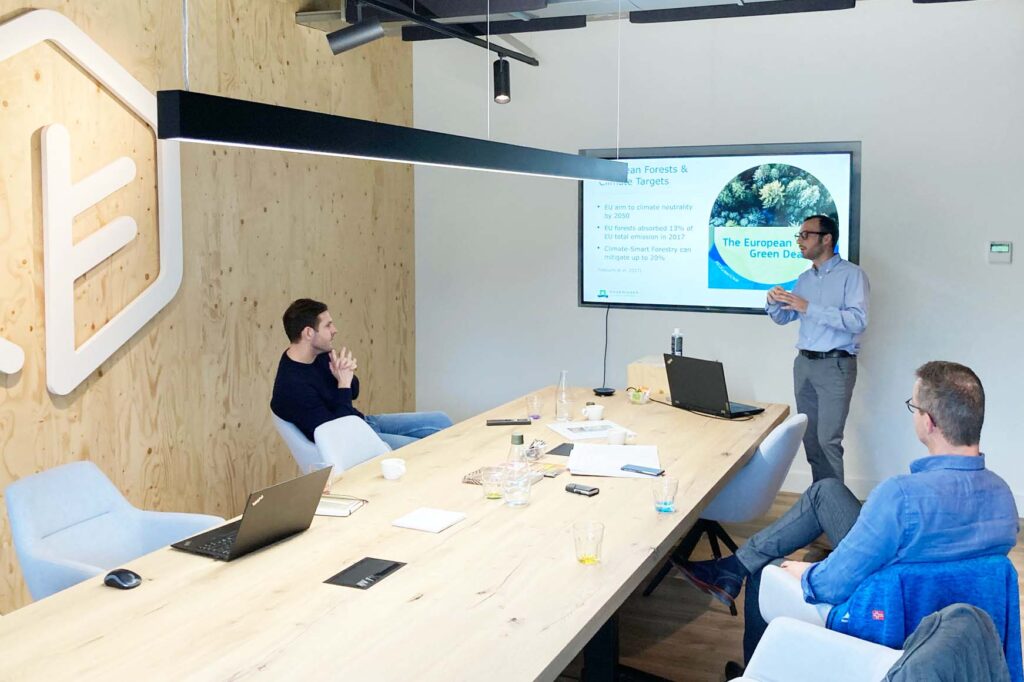 3. How much wood is needed for a house?
Lister uses approximately 27 m³ of mass timber per 75 m² home. This amount of timber is supplied by approximately 68 spruce trees, covering a surface area of about 0.15 ha. That's less than 1/5 of a football field. This means that almost 7 Lister apartments can be produced per hectare of production forest, every 70-80 years. And with sustainable forest management, this can continue indefinitely.
Based on European forestry production numbers, the mass timber required for one Lister unit is produced sustainably in approximately 10 seconds. If we look at Stora Enso's forestes, this would amount to under 4 minutes.
This diagram (in Dutch) shows the CO2 sequestration benefits: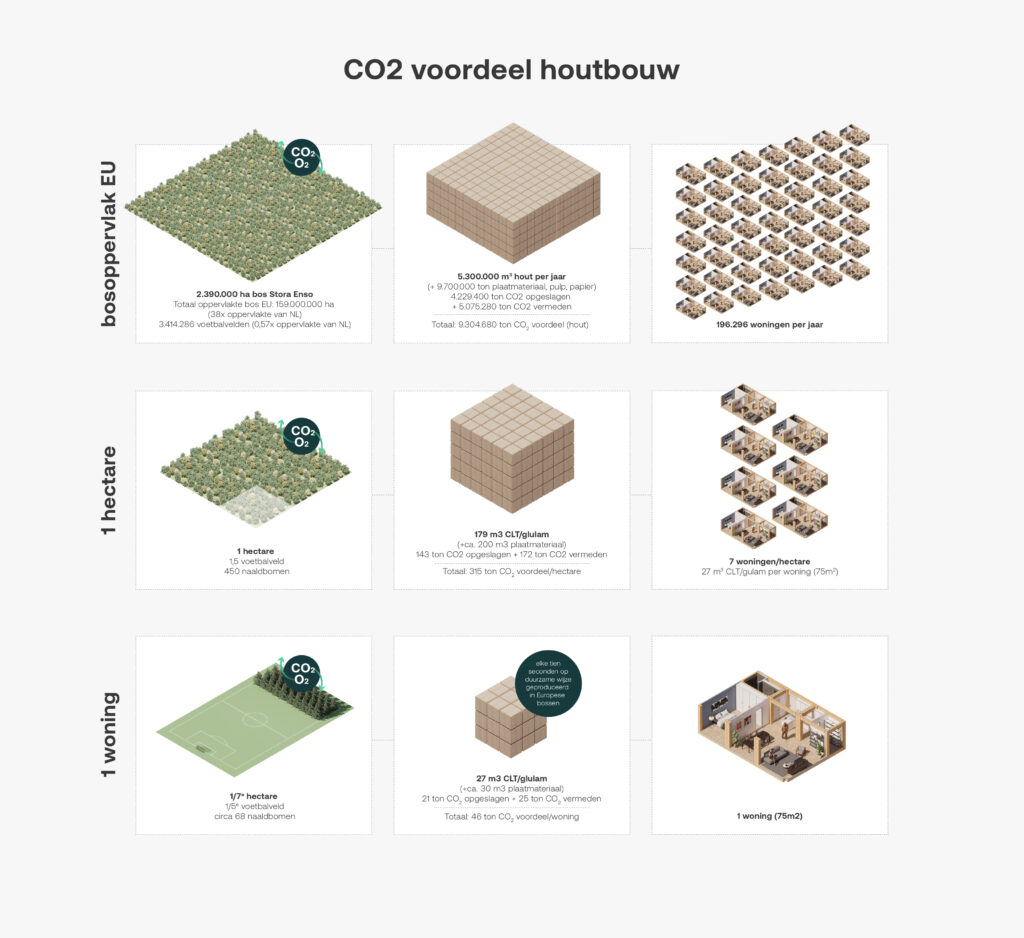 Want to know more?
Read about our innovative building system here, or contact us.